BitSpicy
Jump to navigation
Jump to search
This article is incomplete. It should be longer and contain more factual information.
bitSpicy

Info
Granted By:
Tier 1 Subscription
BitSpicy depicts a white cat wearing black sunglasses with a pink filter, with the word "Spicy" in impact font above it. It shows approval, commendation, and that one thinks something is spicy.
History
BitSpicy was created from an image of Aarongorn's cat, lamar. Aarongorn made the original version prior to January 31, 2019, and Trevor Gomes introduced it as an official 88bitmusic emote on February 6, 2019.
Trivia
Bitspicy is thus one of the few emotes not originally produced specifically for the channel.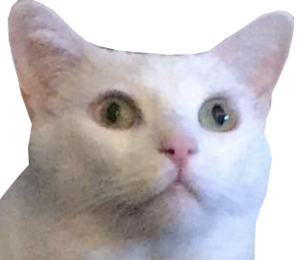 Emotes
Tier 1
Tier 2
Tier 3
Bit Rewards
Contraband