Trevor
Jump to navigation
Jump to search
Strevor Stromes

Full Name
Strevor Stromes
Stats
Degrees
2
Cats
1
Roommates
0
Keys
245
Followers
35,276
Chin Height
Approx. 2"
Info
"Spouse"
Dondy
Net worth
!rich
When?
Future
Where?
Mempis
Special Moves
Pitch-up
Evolves from
Prof
Evolution
djWHEAT
Weapon
Fly Swatter
Alter Ego
88bitmusic
Alternate Names

TS?X8, Shlevor

Friends
Enemies

Geico, Teletubbies, AndytheFrenchy, "Dr." Phil
"Mr. Rogers' delinquent nephew" - Professor Jonathan Whom
"HIS NAME ACTUALLY IS SHLEVOR, BUT PEOPLE HAD TROUBLE PRONOUNCING IT. 88bitBRO CALLED HIM TREVOR AND UIT [sic] STUCK." - BitMama
"It's not you that's great, it's your hands" - AndyTheFrenchy, 2020
"He probably dreams in pixelart because his mind is too slow to process HD" - AndyTheFrenchy, 2020
"trevor never godes the thing that things does people do" - Cashwarrior1
Strevor Stromes (née Trevor, also known as 88bitmusic) was spawned by 88bitmama and 88bitdad one fateful Spring day in 1989. He has played the piano since he was 7, started composing when he was 10, and first started liking cream cheese when he was 19. He has a Master's Degree in Composition but can't remember where his keys are. He is so happy that you are watching him right now. He currently lives in western Tennessee with his loving kitty, Maja, and his beloved stuffed bear, Beartato.
History
The Pappy Beach Era
Strevor Stromes's California streaming residence was formerly Pappy Beach, CA, home of the original Pappy's Kosher Dogs and filled to the brim with bountiful, beautiful beaches.
The Memphibian Epoch
In 2019, 88bitmusic moved! Strevor Stromes is now in Memphis and is streaming FULL TIME, which means more shenanigans, more bitbois, and more good times![1]
"Terbor Homes moobed to Mempis, Tenniesee. Hee-haw 🤠."
Extended Universe
Strevor Stromes bears the non-canon title "Professor Trevorious A. Hernando-Gomez the 3rd, King of Portugal, Emperor of the United States, Lord of Mempis, Holder of the Toots of Consolation, Wielder of the Sword of Schlorp, Meme-Bringer the boneless."
Cyborg
On January 19, 2022, we learned that Trevor is a cyborg. This is somehow possible because of his socks. Look, I don't understand it either, but he told me to put it on the wiki and I'm bound by blood to do so. The clip where it's revealed can be found at https://clips.twitch.tv/ModernIncredulousTireThisIsSparta-mK6g75fR_OYCwx8l
According to Trevor himself, this is how the logic goes:
"orange tips on guns mean they're fake
therefore the orange tips on my socks meant they're fake socks
which means fake feet
which means fake human
= cyborg
= i am a cyborg
flawless logic"
Serious Stuff
Traits
With live piano music, original chat-controlled games, and the most mind-meltingly over the top rendition of Toto's "Africa" ever made, 88bitmusic is creating the content that Twitch never knew it needed. Streaming out of his elaborate home studio in Memphis, he constantly brings new things to the world of livestreaming with his unique brand of entertainment and top tier music skills.
Backstory
Strevor Stromes Alan Gomes is an LA-native composer and pianist, specializing in film and choral music. He holds a Bachelor of Music degree in composition from BIOLA University and a Master of Music degree in composition from the University of Cincinnati College-Conservatory of Music. His choral works have been performed by numerous vocal ensembles, including the Pepperdine University Chamber Choir, the BIOLA University Chorale and the San Francisco Choral Artists. In film, he has composed numerous scores for LEGO® and has assisted with orchestration for such films as Bridge of Spies and Spectre. [2] He works extensively as a composer, arranger and pianist. Past/current clients include Disney, Knott's Berry Farm, iam8bit.com, JAC Redford (orchestrator of Skyfall, Wall-E, Finding Nemo) and Video Games Live. [3]
Instruments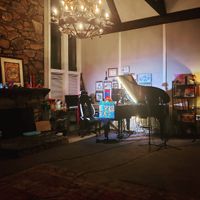 Of choice
NOT of choice
Trivia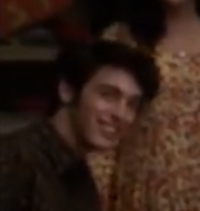 Strevor Stromes starred in an episode of Glee, in which he helped launch Neil Patrick Harris' career.
---
↑

*Actual house may vary, consult manual for instructions. Do not attempt to construct without adult supervision.