BitCringe
Jump to navigation
Jump to search
This article is incomplete. It should be longer and contain more factual information.
bitCringe

Info
Granted By:
Tier 1 Subscription
'BitCringe is a cropped photo of Trevor Gomes exhibiting a surpassing amount of disgust. It is used to show disgust, horror, and cringe.
History
BitCringe was introduced on July 13, 2018, after suggestions from the community and Trevor Gomes.
Trivia
The original photo was taken from a screencap of the stream.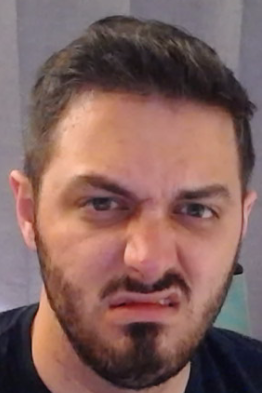 Emotes
Tier 1
Tier 2
Tier 3
Bit Rewards
Contraband