BitChamp
Jump to navigation
Jump to search
This article is incomplete. It should be longer and contain more factual information.
bitChamp

Info
Granted By:
Spendin' Bits
BitChamp is taken from a photo of Trevor Gomes making a peculiar facial expression. It is typically used to indicate enthusiasm, excitement, or jubilation.
History
BitChamp was created on November 4, 2017. It is actually derived from an entirely candid photo of Trevor Gomes taken during a recording session, when he was not attempting to make any variety of funny face. Any similarity to the popular Twitch emote Pogchamp is therefore entirely coincidental.
Trivia
Despite its popularity on the 88bitmusic Discord, it has never been introduced as a sub emote on the Twitch Channel. It is only accessible there through spending bits.
Gallery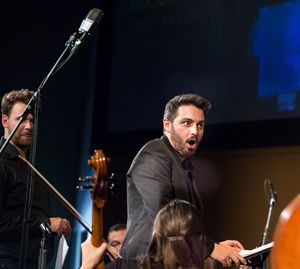 Emotes
Tier 1
Tier 2
Tier 3
Bit Rewards
Contraband